Humbrol Paints Product Categories
Humbrol Paints come from a company which originates in England. The products come in 1/2 oz. cans. We carry hundreds of colors from gloss finish to matte finish. These products are also ideally suited fo weathering, dry brushing and retouching.
Humbrol Paints Product Categories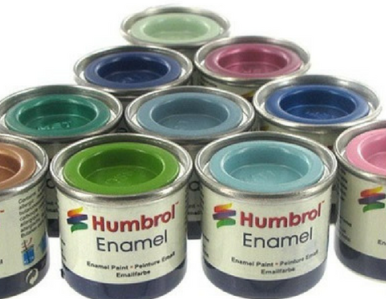 We offer the following Humbrol paints from England in the traditional 1/2-fl-oz. cans at $5.99 each

*Please remember that Humbrol paints MUST BE STIRRED VERY THOROUGHLY BEFORE USE. The Pigment tends to separate from the vehicle.
LOCATION AND CONTACT
9716 Turquoise Lane
Brentwood, TN 37027
Call:
615-308-2726