Old Britains Painting Guide
| | |
| --- | --- |
| REGIMENT | PLUMES ON BEARSKINS |
| Grenadier Guards | White on left side |
| Coldstream Guards | Red on right side |
| Scots Guards | None |
| Irish Guards | Blue on right side (earlier, incorrectly green) |
| Welsh Guards | White on left side with thin green (earlier, incorrectly, red) line across the middle |
| Governor-General's Foot Guards (Canada) | Red on left side |
Paint Mixing Recipes
Britain colors varied considerably over the years, so the best method of preparing paint of the correct color is to match the finish on an original figure.
When mixing any paints to the proper shade, it is always best to start with the light color. Then add small amounts of the darker color. We have found ordinary juice lid caps and baby food jar lids to be a excellent place to mix paints. Use a toothpick to add drops of other colors as needed.
Colors cannot always be lightened with white or darkened with black. The primary colors (blue, red, yellow, black an white) often need additions of the secondary colors (brown, orange, green, and purple).
When attempting to match paint on an original Britains figure, we have found 3 x 5 file cards to be an excellent help. Dab a little bit of the mixture on the edge of the card, let it dry, and hold next to the original color you are attempting to match.
Every one of us sees colors slight different. Therefore, don't feel reluctant to seek someone else's input. Lighting is often a crucial factor. Fluorescent lights can be a problem. We have found natural daylight (cloudy day specifically) to be a major advantage.
Those of you who have older W. Britain soldiers will have noticed that Britain's "white" (used on Guard's belts and piping, USMA Cadet trousers and belts, etc.) is no longer very white. This is because with age Britain's white faded to various shades of dirty white or cream. London Bridge suggests Humbrol #41, Ivory, which is an off-white that more closely represents the "white" that Britains originally used.
After 40 years of studying Britain figures, London Bridge's W. Britain expert, Mr. Ruddell, says he is slowly being convinced that the W. Britain  collection never used white as such. Before 1936, all the colors were ground and mixed at the factory from dry pigments. The addition of turpentine and various mineral spirits changed the white pigment upon mixing.
The recipes in the following table have been found useful:
Primer
Plastic-kote all-purpose anti-rust primer, #321 "Gray" (if you have trouble finding it, try Pep Boys) or Humbrol #251 "Primer"
Protective Overcoat
A properly primed and painted figure should not need any further protective coating. There is always a risk that the protective coating itself will discolor or peel
Bearskiins
Humbrol #21 "Black"
Guards Trousers
8 parts Humbrol #15 "Midnight Blue", 1 part Humbrol #21 "Black", and 1 part Humbrol #19 "Bright Red"
Guards Tunics
4 parts Humbrol #19 "Bright Red" and 1 part Humbrol #69 "Yellow"
For 'Early' Britains tunics, you can use 70% Humbrol #19 "Bright Red" and 30% Humbrol #18 "Orange".
For a Very Early (pre- 1912) Guards tunics, you can use 50% Humbrol #19 "Bright Red" and 50% Humbrol #18 "Orange"
Rifle Stocks
Humbrol #12 "Metalli Copper" mixed with #9 "tan" and #10 "Service Brown"
Wagons
True Test Hi-Q Enamel #U-39 "Slate Gray"
You may also contact us for additional information on mixing colors..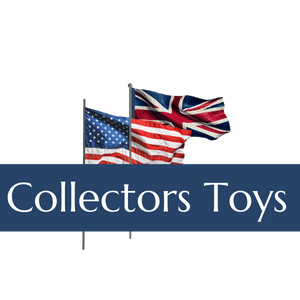 Contact Us Using our Secure Form